Old Logger's Trail
605376
The Encore I Edition is an unsigned, unnumbered print with an image size of 8-3/4" x 14".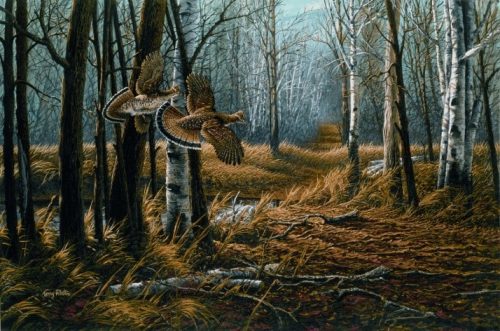 Old Logger's Trail Encore I Print
F701400589C
This print is custom framed for you and usually ships within 10 business days.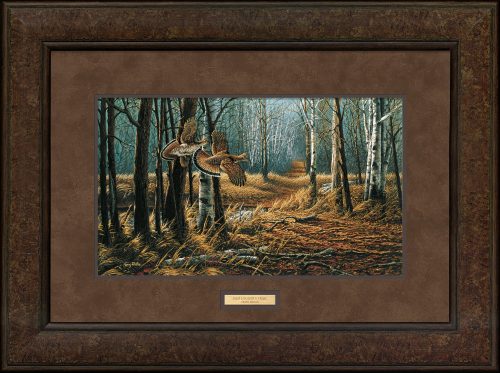 Old Loggers Trail Custom Framed Encore I
Description
A Pair of Grouse Take Advantage of the Clearing
Years:
Painted: 1978 Published: 1978
Winding through the trees with the sun breaking on their backs, a pair of grouse take advantage of the clearing made by early loggers. This painting was created from an actual scene near the artist's cabin.